2017 has been a year of ugly politics, grotesque politicians, collapsing heroes, sobering international affairs, and natural disasters. I, and a lot of others, don't expect to be nostalgic for 2017 in years ahead. I started to write this as a catalog of woes, but I'll leave that job to someone else, someone plagued with enough schadenfreude to enjoy the task.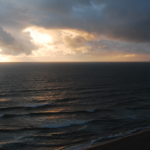 Instead, I declare my love for Christmas. During the month of December, I listen to classical Christmas music constantly. I hum Christmas hymns while my Border Collie, Albert, takes me out walking. I get teary over old Christmas movies and nostalgically remember school Christmas programs from 60 years ago. When I was six, I held a vine maple crook made for me by my grandfather and wore a red flannel bathrobe with cowboys on it, playing a shepherd in a nativity tableau.
Today, I reread my favorite Nero Wolfe mystery, "The Christmas Party," to warm up for the holiday. Wolfe poses as Santa tending bar to spy on Archie and is forced to solve a murder in order to prevent being found out. I don't fully understand Rex Stout's attitude toward women, sexuality, and race expressed in the story because I am not sure what is humor and what is over-earnest opinion, but I smiled as I read it. The story suggests to me Wodehouse with a sharp edge.
This is a remarkable Christmas for the Whatcom County Public Library System, of which I am an enthusiastic trustee. I must bore people by now when I tell them I got my first library card over sixty years ago from the county library bookmobile parked in front of North Bellingham Elementary School. I don't recall the name of the first book I checked out. It had a gray cover and yellow ducks inside. I didn't like it much, but it started something.
Two years ago, the library adopted a simple five-year strategy and goal: get people to read more. We chose increasing circulation by 10% as a metric. The December numbers are not complete, but it looks like we may meet our five-year goal in just two years. The staff has been working hard. They trained everyone from pages to trustees in better ways to encourage readers to find books they enjoy. We undertook a marketing campaign that has won national awards.
We have a new library under construction that is financed largely from public donations rather than taxes and another new branch in early planning. Most importantly, when I wander through our nine branch libraries I see children, teens, and adults with their heads buried in books absorbing the wonders of culture and knowledge that libraries have housed for centuries.
An impressive Christmas for a rural county library system stuck in the farthest northwest corner of the continental US and over half taken up by  mountainous state and federal forests, a national park, and wilderness.
There are other reasons for joy in this season. Since last December, the women's advocacy organization, Emily's List, has heard from 16,000 women interested in running for office. That is over ten times the number that inquired in 2015 and 2016 combined. And it's not just women. And not only Democrats. All over the country, business people, veterans, professionals of all genders are planning to run for office for the first time, for high-profile federal offices as well as city and county councils, state legislatures, every kind of office. I foresee an overwhelming change in the country's governance that will be felt for decades. The day of the professional politician is ending, disempowered by the digital disruption of politics and replaced by digitally informed citizens. What will that be like? I hope to see it soon.
Peace and Joy to everyone.